La Jolla Car Detailer Offers 51% Discount for Mobile
C0me to Your Door Mobile Detailing Service 
So Cal "Simply Amazing" Mobile Auto Detail
"Serving all of La Jolla including La Jolla Shores,
Mount Soledad, Windansea, La Jolla Village, UTC,
Bird Rock, La Jolla Farms and locals San Diego areas. 
Everyone has a car that needs a little extra love and TLC
and what better time to schedule a car clean up and detail
than right now with this car detailing deal package that
provides 51% Off Car Detail & Wax Package in La Jolla.
($120 Value) Click here to buy this deal
Full Details
"You've lost that new car smell … oh that new car smell. You've lost that new car smell and now it's gone, gone, gone, whoa-oh…" Let's face it – we are all in a hurry. Whether you are shuttling around kids, pets, friends or all of the above, car messes happen. Let SoCal "Simply Amazing" Mobile Auto Details return the shine to your vehicle today!
SoCal will thoroughly detail your entire vehicle and follow up with bug/tar removal, rim/tire cleaning, door jamb cleaning, floor mat stripping and cleaning, dusting, wiping and all around beautification of your car.
Your Auto Detail Includes:
•Thorough 100% hand washing of entire vehicle.
•Chamois dried & Bug and tar removal
•Rims & tires cleaned and dressed
•Wheel-wells cleaned
•Removal of dirt and grime from door jambs
•Streak-free exterior windows and mirrors
•Full vacuuming of floors, seats and trunk
•Striping of floor mats (Shampooing of carpets/floor mats not included but may be added on)
•Complete dusting and wipe-down of interior
•Cleaning of center console and cup holders (UV Protection applied)
•High grade wax by hand for long-term paint protection
•Air Freshener (Pick between four scents Baby Powder, Cherry, New Car & Jasmine) Click here to buy this deal
Highlights
•Great gift for the holidays.
•Fully equipped trucks provide water, electricity and everything else needed to clean your vehicle.
•There is a $5 fuel surcharge for every 5 miles outside of 92037 zipcode.
•Same day service is available for an upcharge of $10.
Fine Print
•Limit 3 deals per person.
•May buy unlimited deals as gifts.
•Mobile auto detail at the location of your choice – home or office.
•Must be located within a 20 mile radius of La Jolla.
•Reservation required (recommend 1 week in advance).
•Oversized vehicles are subject to additional $15 fee.
•Full value of voucher must be used in 1 visit, gratuity is not included.
•Cannot be used in combination with any other discount, coupon or promotion.
•Please make an appointment in advance; 24-hour cancellation applies.
•Excessive pet hair may result in an additional charge of $10 – $15.
•Must redeem voucher by 2/10/2012.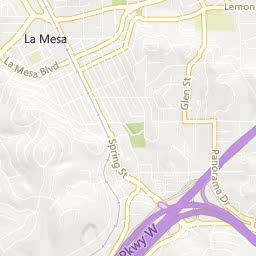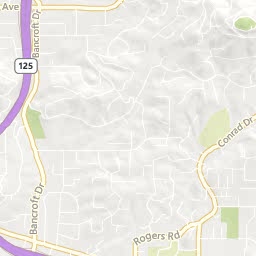 Book a Mobile Detail with La Jolla's
Mobile Detailing Pro's 619-906-6598
La Jolla Mobile Detailing Sertvice offering special discounts
on car, auto and truck detailing services.
La Jolla Links



La Jolla Blogs Site Map